The ONLY 5th Generation
G-protection Systems manufacturer
G-NIUS Switzerland pioneered the development and manufacture of the most secure, versatile and efficient PNEUMATIC Fast Jet Aircrew G-protection Systems.
Air Forces interested in improving safety margins, operational performance, and care for their aircrew's wellbeing, now have the availability of a SWISS MADE "5th Generation Aircrew Protection Systems" to strengthen the Aircrew / Aircraft team.
Since the beginning, G-NIUS choose to challenge the traditional aeronautical G-protection principle dating to the mid-1940's. Our engineers focused on a new PNEUMATIC Compression Principle, resulting in increasing human resistance and mental capacity by facilitating and supporting biological functions under G.
G-NIUS developed unique materials and techniques to manufacture the most efficient, secure, comfortable and comfortable in flight G-protection Systems ever. We manufacture "G-RAFFE Smart G-protection" as a radically new, versatile and much more efficient PNEUMATIC Full Body Compression G-protection Suit in the style of a flight coverall, and in parallel, are proposing the same Compression Principle in the shape of a new G-protection pants.
Manufactured in our own, completely equipped and spacious production facility from ultra-lightweight breathable fabric, quick and effective pneumatic muscles, our unique Compression Principle eliminates the shortfalls of any standard G-protections systems and gives "G-RAFFE Smart G-protection" and "G-NIUS Smart G-pants" an unrivalled level of security, efficiency and comfort in flights of long duration.
G-NIUS Switzerland inc. Headquarters in Eysins, close to Geneva, is managing all operational activities. We are committed to manufacture and deliver the safest, most efficient and comfortable pneumatic G-protection Systems and matched Aircrew Safety Equipment, outclassing all others,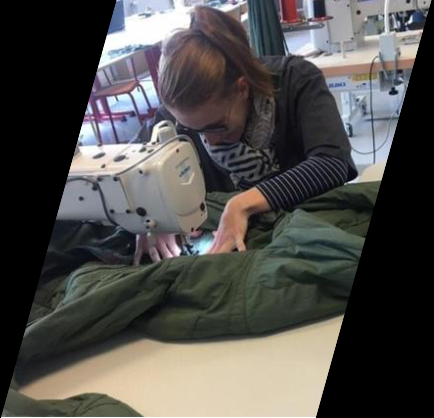 Brief anti-G compression principle history
All traditional G-protection systems around the world, even systems flown on 5th Generation Aircraft, rely on a Compression Principle dating back to the mid to late 1940's.
Improvements were made over the decades to increase bladder coverage, hence compression surface of the initial «5 Bladder» G-protection pants, resulting in what is know as «Full Coverage» G-protection pants. Thermal burden also increased tremendously as a result, the legs being now covered entirely by a non-breathable Bladder material.
«Full Coverage» as these G-protection pants are described, does not translation into «Full Compression» as would be required. The entire Buttocks and good portions of the abdominal area cannot be compressed by the traditional Bladder system.
Only the new PNEUMATIC Compression Principle developped by G-NIUS, exemplified in «G-RAFFE Smart G-protection» Full Body Suit, and the new «G-RAFFE Smart G-Pants» are both able to exert the right amount of pressure to maintain sufficient blood flow and oxygenation in the brain, to avoid any A / G-LOCK while maintaining undisturbed concentration, situation awareness with diminished fatigue.
G-NIUS Switzerland Inc.
Group Headquarters
Route de Crassier 11
CH-1262 Eysins
Switzerland
+41 22 575 66 80
administration@g-nius-swiss.com