G-RAFFE Smart G-Pants
Full Lower Body Compression G-pants
The new "G-RAFFE Smart G-Pants" are produced with the same Compression Principle and high-tech, lightweight, breathable FR fabrics as "G-RAFFE Smart G-protection" Full Body Suits.
Manufactured in a G-Pants only version, it incorporates many improvements and options over any existing G-Pants.
Benefits:
✓ increased G-protection with less required effort.
✓ full Lower Body Compression, including buttocks.
✓ identical compression principle and materials as "G-RAFFE Smart G-protection" Full Body Suit.
✓ very breathable FR fabric and comfortable fit.
✓ very quick and simple donning / doffing.
✓ light weight and low bulk.
ADDITIONAL FEATURES:
✓ donning above coverall with laced boots.
✓ simple maintenance/laundry procedure.
✓ same peripherals as standard G-pants.
✓ available for F-15 -16 -18, Rafale, 2000, Typhoon, Mig-29, Su-27-30, L-39, MB-399, Hawk.
✓ any other platform on demand.
✓ 18 sizes, plus custom fit.
✓ many options available.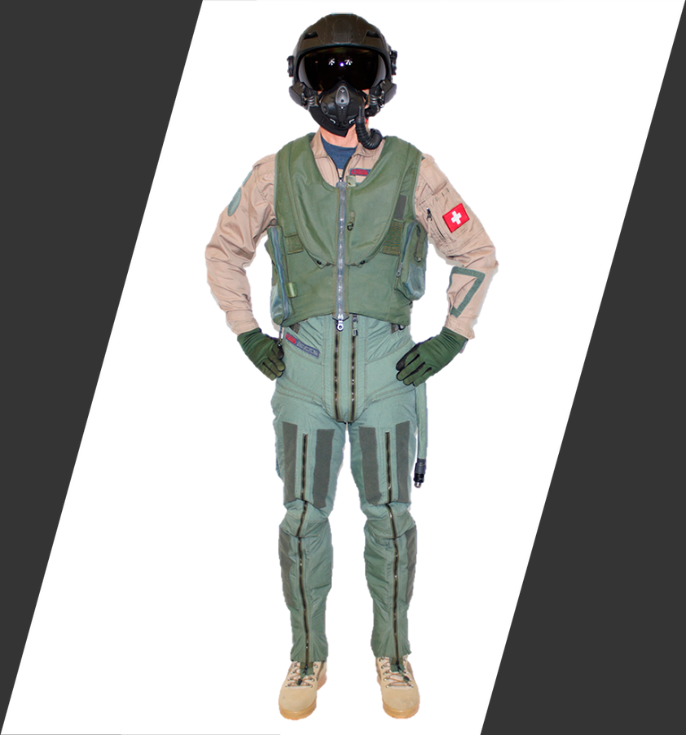 G-NIUS Switzerland Inc.
Group Headquarters
Route de Crassier 11
CH-1262 Eysins
Switzerland
 +41 22 575 66 80
administration@g-nius-swiss.com