Fast Jet
Comfortable Immersion Protection Garment
The G-NIUS Fast Jet "Comfortable Immersion Protection Garment" (CIPG) is a new, comfortable and high tech equipment that offers exceptional protection against hostile exposure over sea or land.
The only CIPG worn as outer layer, ABOVE the "G-RAFFE Smart G-protection" Suit, it always guaranties the same G-protection level.
Engineered to improve aircrew safety and mission success through diminished dehydration and increased flight comfort, it is the only thermic COMFORTABLE Immersion Protection Garment that can be worn open during ground operations. It can also be coupled to the G-NIUS Dry Air Cooling System (DACS).
Benefits:
✓ worn ABOVE any G-RAFFE Smart G-protection suit, it does not diminish the G-protection level.
✓ can be worn open for ground operation comfort.
✓ very light weight, breathable and comfortable.
✓ F.R and 625 knots wind blast proof fabric.
ADDITIONAL FEATURES:
✓ unparalleled easy donning and doffing.
✓ light weight and low bulk.
✓ including gloves and hood.
✓ wind Blast Proof as outer shell.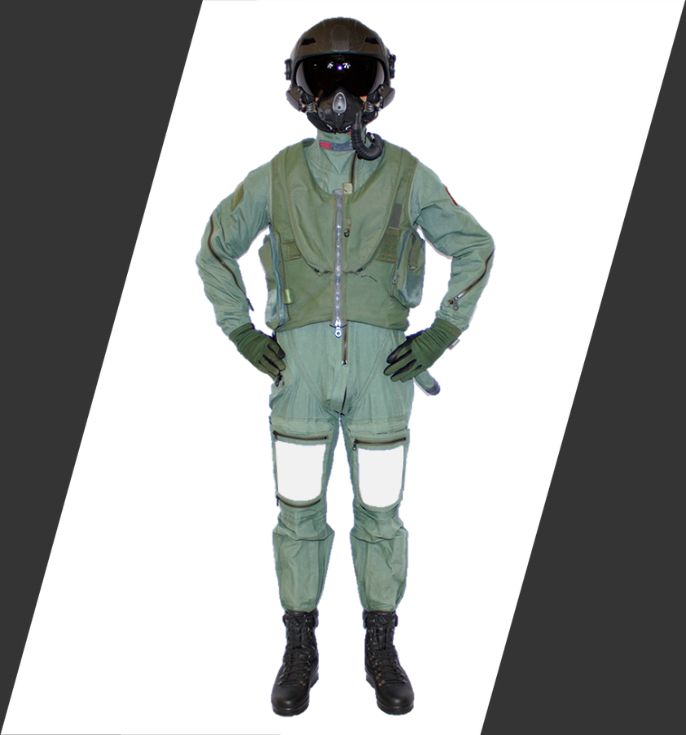 G-NIUS Switzerland Inc.
Group Headquarters
Route de Crassier 11
CH-1262 Eysins
Switzerland
 +41 22 575 66 80
administration@g-nius-swiss.com