Coveralls for
ROTARY / FIXED WING
with Dry Air Cooling System
The G-NIUS Dry Air Cooling System (DACS) is available incorporated in Rotary, Fixed Wing, Tank Crew, and other Heat Stress applications garments.
This new, maintenance simple DACS keeps the body temperature at comfortable levels while subjected to extreme heat / humidity.
Benefits:
✓ increasing safety through diminished dehydration.
✓ efficiently reducing peak heat stress during operations.
✓ light and easy to operate, requiring no power source.
✓ individual or Cockpit System with variable autonomy.
ADDITIONAL FEATURES:
✓ does not increase thermal burden when cooling unit off.
✓ cooling effect unaffected by additional outer garment.
✓ adaptable in any heat stress application and garment.
✓ adds minimal weight /  bulk to the any garment.
✓ continued operations by "reload" in seconds.
✓ available as Tank, Oil & Gaz drilling Coverall.
✓ available in all sizes and colors.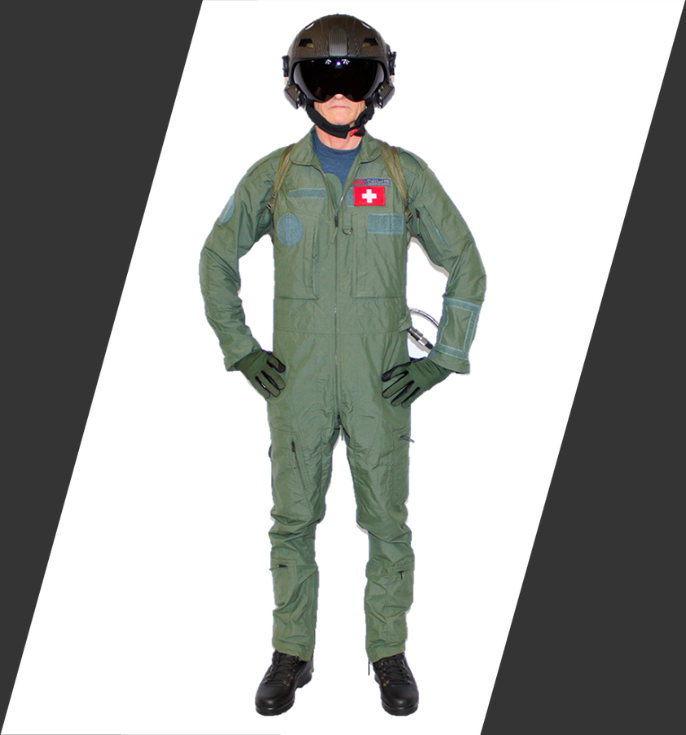 G-NIUS Switzerland Inc.
Group Headquarters
Route de Crassier 11
CH-1262 Eysins
Switzerland
+41 22 575 66 80
administration@g-nius-swiss.com