Premium Aircrew
Under Garment

PAUG
The Premium Aircrew Under Garment (PAUG), is engineered as a sanitary, fine and functional under garment to wear under the various G-RAFFE Systems.
This fabric possess the softness of fine cashmere blend, is lightweight and has superior wicking capabilities, transporting perspiration away from the skin, keeping the body comfortable and diminishing body odor.
Benefits:
✓ inherently flame-retardant fabric without surface F.R coating.
✓ tailoring and seam construction for comfort under G.
✓ excellent resilience to under garment laundry cycles.
✓ very soft, unique and pleasant touch.
ADDITIONAL FEATURES:
✓ specially tailored to eliminate G-pressure marks.
✓ very soft, comfortable, stretch, inherently F.R.
✓ superior wicking perspiration away from skin.
✓ keeps body comfortable, diminishes body odor.
✓ standard under garment laundry cycles.
✓ winter long and summer short versions.
✓ available in S, M, L and 3 lengths.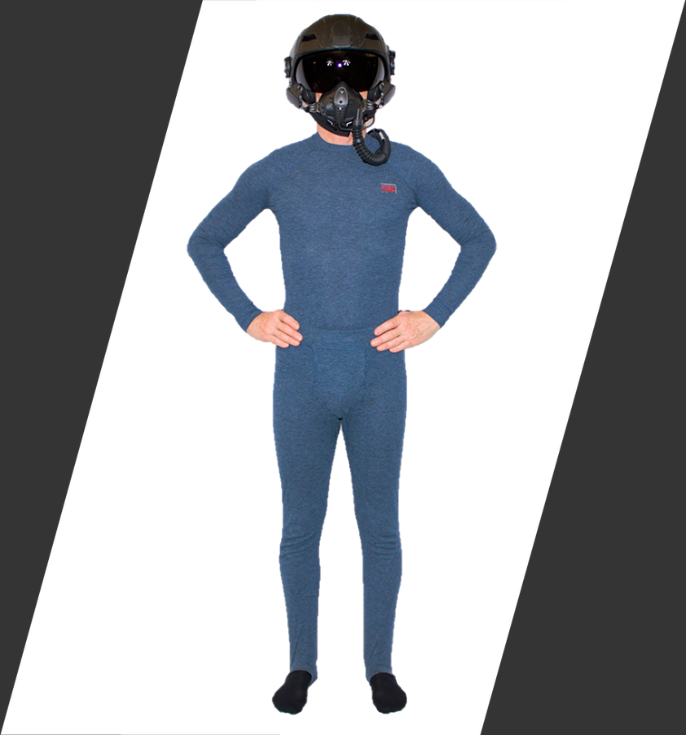 G-NIUS Switzerland Inc.
Group Headquarters
Route de Crassier 11
CH-1262 Eysins
Switzerland